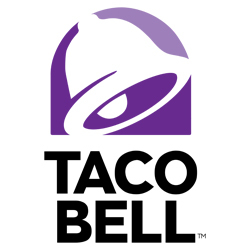 Restaurant General Managers
Belleville, IL
You must attach a resume to be considered for employment.

Want to kick-start your career at one of Taco Bell's 7,000 stores across the US and help bring joy (and tacos) to the masses? If so, you're in luck! We're currently seeking general managers for our Bellville, Illinois locations.

As general manager you will:
• Control day-to-day operations by scheduling labor, ordering food and supplies, and developing the restaurant team.
• Manage 4-8 Assistant Managers and Shift Leads.
• Ensure Occupational Safety and Health Act, local health and safety codes, and company safety and security policy are met.
• Control Profit & Loss (i.e., plan attainment) by following cash control/security procedures, maintaining inventory, managing labor, reviewing financial reports, and taking appropriate actions.
• Recruit, interview, and hire team members.
• Conduct performance appraisals, take disciplinary action, motivate and train.
• Ensure maintenance of equipment, facility, and grounds through the use of a Preventative Maintenance Plan based on company standards.
• Ensure food quality and 100% customer satisfaction.
• Ensure complete and timely execution of corporate & local marketing programs.
• Ensure a safe working and customer experience environment by facilitating safe work behaviors of the team.
• Manage a $500k - $2.0m restaurant with average daily transactions of 500-800.

We require you to have:
• A high school diploma, but a college or university degree is preferred.
• A strong management background.
• 2-4 years supervisory experience in either a food service or retail environment, including profit & loss responsibility.
• Basic business math and accounting skills.

As a general manager you will be expected to work 50-55 hours per week, including peak periods.

Some perks of working with us include:
• Health, Vision, Dental, Short Term Disability
• 401K with a Company Match
• Paid vacation
• Competitive wages
• Flexible work schedule

We believe in helping our employees get more out of life. Our restaurants strive to live this out through teamwork, exciting new products, and many career opportunities. Apply now to get started today!

We are an Equal Opportunity Employer.
14860