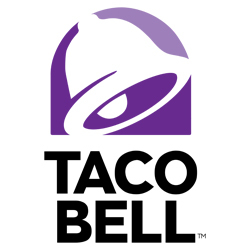 Team Member
Spencer, IN
Now hiring Team Members for our new location in Spencer Indiana which opens in January 2020.
$200 Sign On Bonus!

As a Taco Bell Team Member, you have the most important job in the company because you serve our customers! You are the face of Bell American, the first person our customers see when they walk in the door or pull up to the drive-thru window. You are the friendly voice that greets them. You prepare our world famous food every day. Each customer is someone's mother or brother or son or aunt and you have the opportunity to make their day!

If you enjoy people and providing friendly, accurate service to customers as well as your teammates and managers, this is the perfect opportunity for you.

Your key responsibilities include:
• Greeting customers in the restaurant or drive-thru.
• Taking and ringing up orders.
• Handling payments and thanking customers.
• Preparing and storing food ingredients.
• Assembling food and beverage orders and checking to make sure they're correct.
• Packaging products.
• Maintaining a clean and safe working and dining environment.

Your expected behaviors as a team member include:
• Being friendly and helpful to customers and co-workers.
• Meeting customer needs and taking steps to solve food or service issues.
• Working well with teammates and accepting coaching from management team.
• Having a clean and tidy appearance and work habits.
• Communicating with customers, teammates and managers in a positive manner.

You have high standards. You would never serve a product to a customer that you wouldn't serve to your family or best friend. You are the reason our customers return again and again.

By serving hot and fresh food, delivering friendly service, and keeping the restaurant clean, you leave a positive impression on the experiences of other people. What can be more meaningful than that? Bet you even have a couple of customers who come in and ask for you by name! If this describes you, don't let this opportunity pass you by. Apply now to get started today!

We are an Equal Opportunity Employer.
14856